View Canby.com Post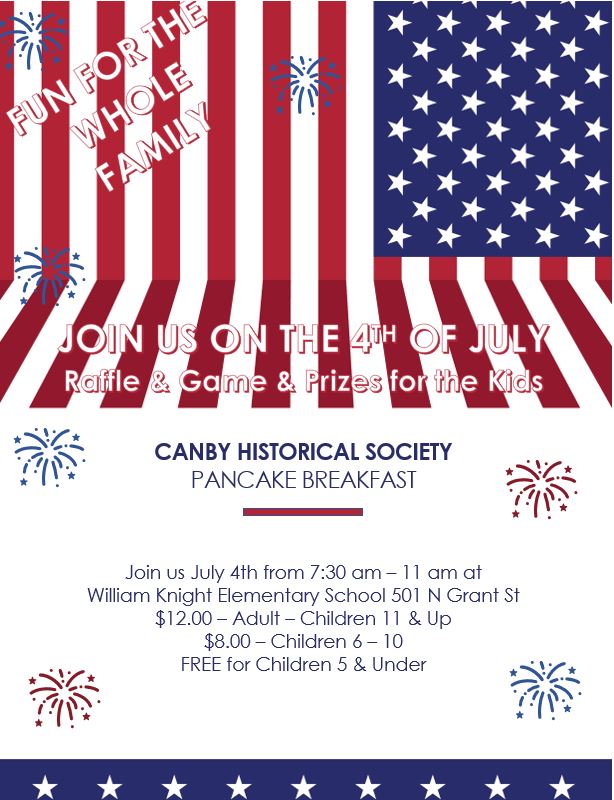 Events | 04 July 2023
Posted by Canby Historical Society in Community News.
We are back to celebrate the 4th of July with our annual pancake breakfast!
Join us at the William Knight Elementary School in Canby Oregon on July 4th from 7:30am - 11am. Start the day off with a delicious breakfast before enjoying the parade and other activities. We will be having a raffle. Passing stickers to the kids and a free to play game for the children. 
---