View Canby.com Post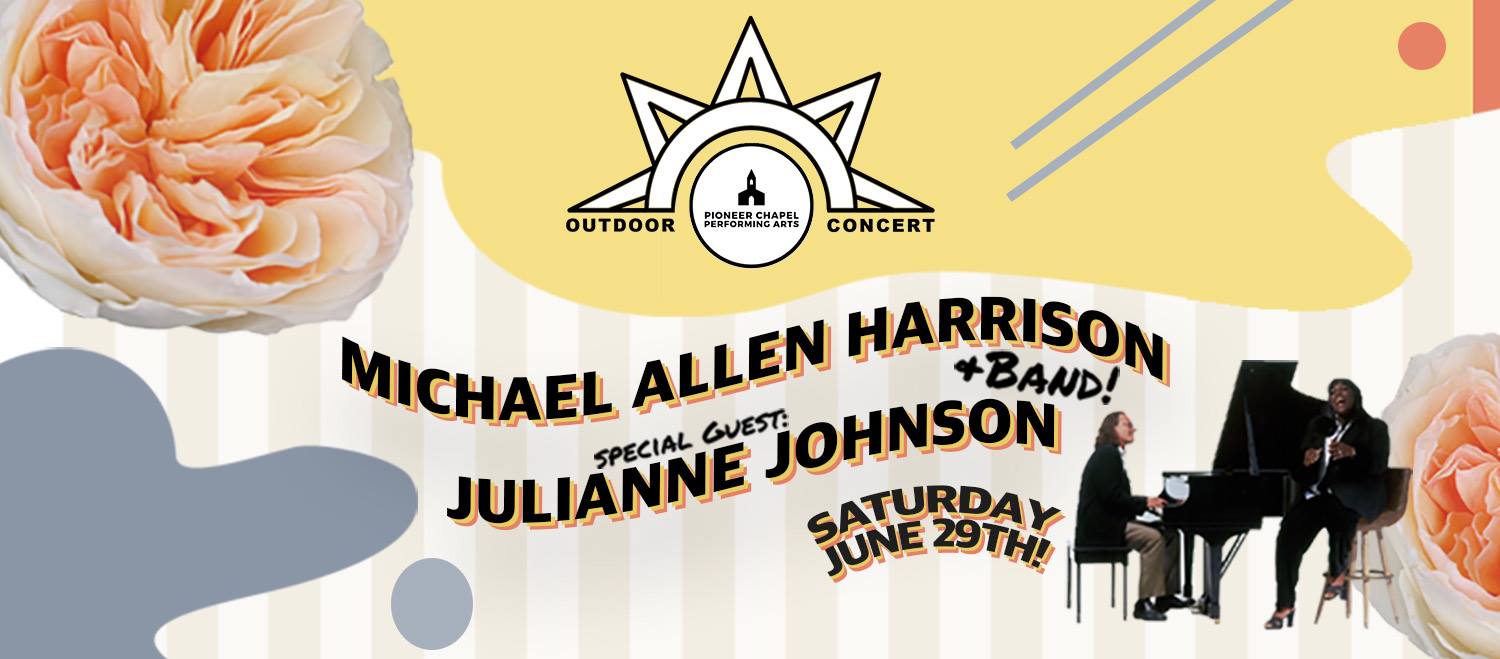 Michael Allen Harrison Band + Julianne Johnson | Outdoor Concert, June 29th
Events | 29 June 2019
Posted by Melissa Tarter in Community News.
A little bit classical, a touch of jazz and a dose of rock 'n' roll!

Renowned pianist, Michael Allen Harrison, will be bringing his full band to our Outdoor Concert series to wow us with an eclectic, upbeat set.

About the artists:

"Julianne Johnson has the kind of voice that fills stadiums, and it's actually a little frightening to sit just 10 feet away while she brings down the house without breaking a sweat." - Willamette Week

Michael Allen Harrison has received a NASA Orbiting Certificate for air play in space on the space shuttle Endeavor and he has performed for the Dalai Lama, Bill Clinton and the United Nations.

https://www.michaelallenharrison.com/tickets-canby-pioneer-chapel
---